Lamb
Bibliography
>
Lamb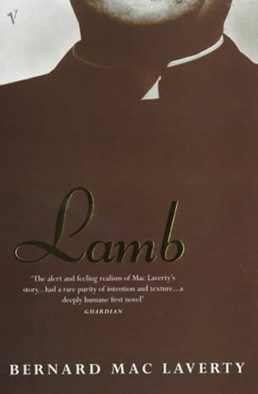 LAMB (1980)
"Just once in a while there comes a novel so moving yet simple that you put it down at the end feeling emotionally shattered. That was my reaction to Lamb, a brilliant first novel by Bernard MacLaverty."
The Daily Express (5 June 1980)
" The reader is drawn into an emotional affinity rarely achieved by serious writing in our time...."
Julia O'Faolain in The New York Times Book Review (2nd November 1980)