Cal
Bibliography
>
Cal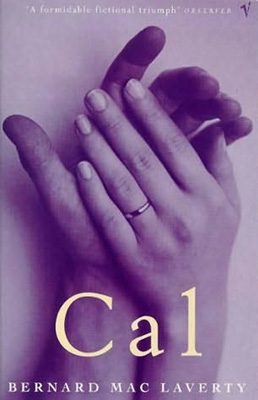 Springing out of the fear and violence of Ulster, Cal is a haunting love story in a land where tenderness and innocence can only flicker briefly in the dark.
"As dark a coming of age novel as can be imagined." Belfast Telegraph (October 26 2013)
"To fashion a short, telling novel out of the hideous complexities of Northern Ireland takes narrative skill of a high order. In CAL Bernard MacLaverty has managed to do it superbly."
Nina Bawden in The Daily Telegraph (13.1.83)
"... a tiny marvel of technical perfection... CAL is a most moving novel whose emotional impact is grounded in a complete avoidance of sentimentality... CAL will become the PASSAGE TO INDIA of the Troubles."
Michael Gorra in The New York Times Book Review (21.8.83)