Collected Stories
Bibliography
>
Collected Stories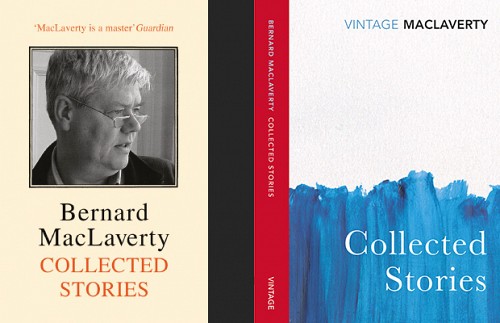 ' what a writer.'
Alan Taylor The Herald 9.11.13
Bitter-sweetness is the mood of many of these stories. MacLaverty is a generous and sympathetic writer, one who is capable of celebrating joy and happiness, while remaining aware that life often brings more disappointments than rewards. Some of the stories would be bleak in a bald re-telling, but while they may be sad, they are never depressing. His characters are more often stoical than self-pitying. He has a tenderness for women, especially old ones, who keep going and do what they think is their duty, no matter their circumstances. He can depict goodness without lapsing into sentimentality.
Allan Massie in The Scotsman 23.11.13
Characters all but leap off the page with believability in these marvellous stories of life (and death) in Belfast. . . they are triumphs of exactness – Joyce and Chekov come to mind – in which time, place and personality are caught with unshowy authority and not a word seems wasted.
Peter Kemp The Sunday Times 24.11.13
THERE is a certain pleasure to be gained from a volume of collected stories by a writer you admire but have so far read only piecemeal. Following the chronological progression by which most collections are arranged is like watching a stop-motion film of a plant coming into flower. . .The wonder of the newly published Collected Stories is that the stories only get better as they go on. There is no loss of originality and no recourse to old material that does not find in those leavings something fresh to say.
Geordie Williamson is The Australian's chief literary critic. 28 December 2013
MacLaverty manages to capture the hidden feelings of loneliness, failure, and heartache that lie underneath simple and very ordinary lives. He does this with a tenderness, delicacy, and panache that very few other Irish writers can match .
J.P.O'Malley Irish Independent 9th February 2014